Red Contact Lenses for Halloween Costumes
Novelty contact lenses adds a perfect touch to Halloween costumes who wish to dress up as ghosts or vampires. FDA approved white and red contact lenses are available for sale on online websites. The consumer has to be careful about its FDA approval before placing an order with them. Apart from the red and white coloured contact lenses, there are also decorative and special effects FDA approved contact lenses available in today's market. Some of the popular ones are angelic, angelic white, banshee, berserker, black out, black sclera, black wolf, creepers, dark angel, dark elf, fire angel, green reptile, eclipse, mad hatter, new moon, Pokémon, Rave blue, rave green, rave pink, red cat, red vampire, seducer, white out, yellow cat, zombie blue and zombie yellow. These kind of interesting contact lenses when worn to special costumes always adds an extra wow factor to it. These contact lenses are perfect for dressing up as zombies, vampires, monsters or any other creepy creature and freak out your friends.
Effects of wearing Decorative Contact lenses that are not FDA certified
The U.S. Food and Drug Administration (FDA) warns people against illegal coloured lenses for Halloween in recent years. The U.S. Immigration and Customs Enforcements Homeland Security Investigations along with the U.S. Customs and Border Protection are in a mission called as 'Operation Double Vision' which the illegally imported lenses that are not approved by the FDA. The officials warn and advices people not to use these lenses as it might have serious effects on one's vision for a lifetime. It also causes infections, allergic reactions, eye ulcers, eye pains, cornea scratches or cornea swelling.
How to Buy Decorative Contact Lenses for Halloween
To avoid serious lifetime damage to one's vision, consumers must avoid buying contact lenses without a prescription from an ophthalmologist. They should be purchased only under supervision of an eye doctor or a legally licensed optician. Those who buy without a valid prescription can run into serious and significant eye risks. In order to protect your vision, it is better to involve a qualified eye professional. If you are planning to buy them from an online store, cross check if they are FDA certified contact lenses before you place and order. If you buy them from stores also verify with the seller if they are FDA verified. Doing so avoids the risk of losing your vision.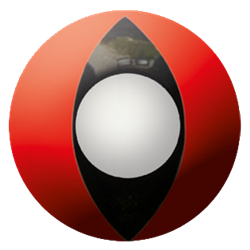 Do not be simply led by the big-eyed beauties for dolling yourself on Halloween and other special occasions. Also, a fun collection of cool and quirky FX contact lenses is available which needs to be checked at the back of package if they are legally approved by the FDA. If you feel that these contact lenses, cause any kind of irritation soon after you wear them, make sure you wash them in the lens liquid before trying them again. If you consistently find any sort of irritation or redness to any of your eye, then its time to return it to the online seller. Also make sure, that you provide the right prescription while you order them online to avoid replacement. Go in for online websites that has better reviews and ratings. Make sure that you properly fit them in your eyes when you dress up to avoid any vision problems.